Congratulations to the Class of 2022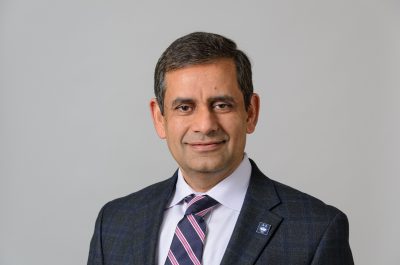 To the class of 2022, congratulations on this amazing accomplishment from all of us at the College of Agriculture, Health and Natural Resources. During your time at CAHNR, you have grown. Through ups and downs, you have adapted and made connections that will last a lifetime.
But now it's time to turn the page. It's time to take a leap, move forward, make your dreams a reality. Harness your promise and transform it into a fulfilling career, graduate education, or any other goal you set for your future. This is the value of your experience at CAHNR. The ability to turn promise and potential into impact and innovation. There is no doubt that UConn's Class of 2022 will achieve this – in so many ways, you already have.
On behalf of our College, please know that our commitment to you doesn't end here. As a CAHNR alum, you are part of our community, our history, and our future.
Congratulations on all you have achieved and all that you will accomplish going forward.
Go Huskies!
Indrajeet Chaubey
UConn College of Agriculture, Health and Natural Resources, Dean and Director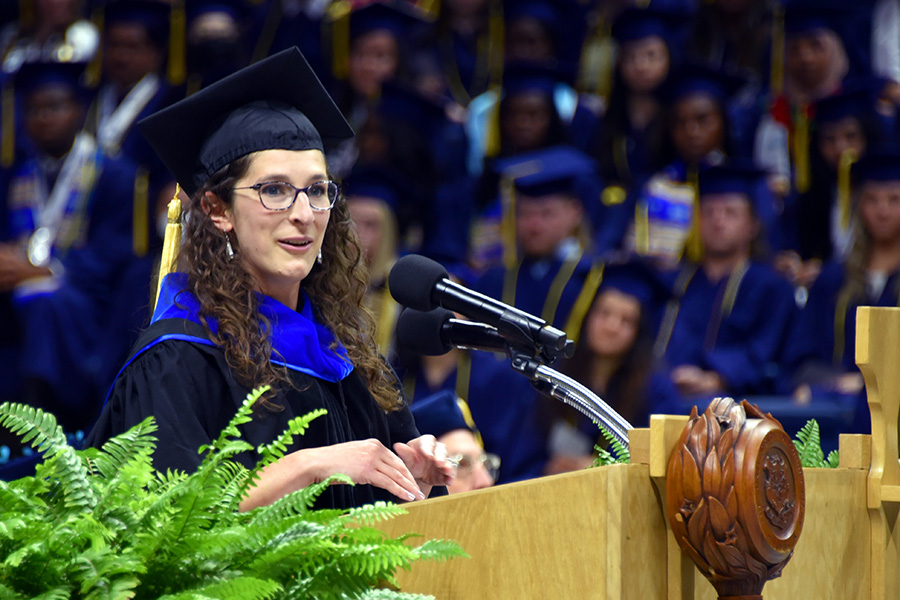 We can expect that many of you will enhance a more equitable agricultural system and a better food supply. You will enhance the health and well-being and promote diversity, equity, and inclusion.

State Rep. Jaime Foster '12, '14, '17
Black American poet Maya Angelou once said, 'You may not control all events that happen to you, but you can decide not to be reduced by them.' Not everything will go as you plan. Inevitably, life will be full of new obstacles. But we get to decide how we respond. And we can use these challenges to make ourselves better.

Tiah Booker '22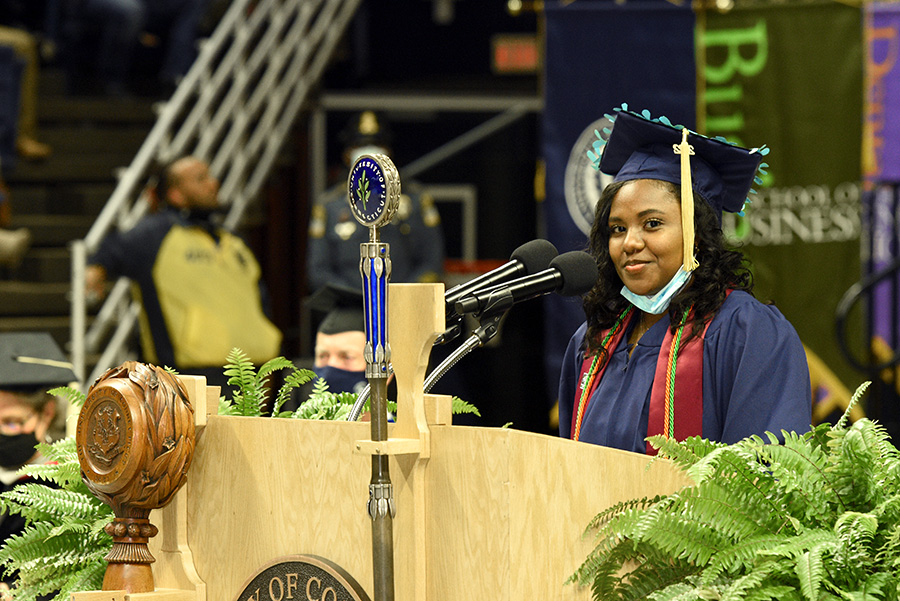 Stay Connected with CAHNR