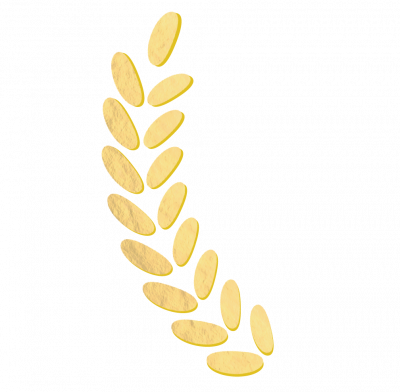 College of Agriculture, Health and Natural Resources
Awards & Honors Event
Wednesday, April 13, 2022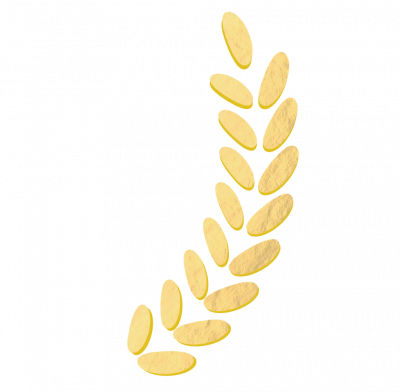 Welcome to the 2022 College of Agriculture, Health & Natural Resources Awards page. The College and the College's Alumni Board have a long history of recognizing outstanding and distinguished alumni, faculty, staff, and supporters. The College is pleased to partner with the Alumni Board in recognizing these individuals. On behalf of the College, I thank the members of UCAHNRA and the members of the Committee on Excellence for identifying the exceptional awardees we recognize this evening and congratulate those receiving awards.
Kinsman Early Career Teaching Award
Jessica Brandt, Natural Resources and the Environment
Assistant Professor Jessica Brandt is an engaging, dynamic, and caring teacher and mentor. Brandt's teaching has responded to current issues in a timely way, leading students through difficult discussions about racism and equity that encourage critical thinking. Through her teaching, Dr. Brandt shares her expertise and passion for ecotoxicology and inspires students.
Dr. Brandt has successfully led a large lecture course in the Department of Natural Resources and the Environment that serves as an introductory general education course. Dr. Brandt employs innovative student-centered pedagogical approaches and learning technologies, such as having students create or edit a relevant Wikipedia page to actively engage students in their learning. In her ecotoxicology course, Dr. Brandt regularly integrates case studies into lessons, fostering students' interest in the field. For fall 2021, Dr. Brandt together with other faculty and students collaborated to design a discussion-based course on how inclusion, diversity, equity, and racism relate to the history and modern context of natural resource sciences.
Dr. Brandt creates a classroom space that invites diverse perspectives and meets students with patience and kindness. As a mentor for undergraduate and graduate students in her lab, Dr. Brandt creates a welcoming yet challenging environment for hands-on learning.
Early Career Research Award
Abhinav Upadhyay '14, Animal Science
In the short two years since joining the Department of Animal Science, Assistant Professor Abhinav Upadhyay has established a well-funded research program conducting pioneering work to improve food safety with a web of collaborations locally and nationwide.
Dr. Upadhyay has collaborated with faculty in four other departments at UConn. In total, since coming to UConn, Dr. Upadhyay has secured $14 million in research funding. Dr. Upadhyay has published 16 papers since January 2019, with four more under review.
Dr. Upadhyay's research focuses on controlling foodborne pathogens with an emphasis on poultry. Dr. Upadhyay's research investigates the effectiveness and safety of antibiotic alternatives in food production with the ultimate goal of reducing antibiotic resistance in humans and animals raised for food. Dr. Upadhyay created a novel method that uses ultra-fine ozone bubbles as an antimicrobial wash for poultry. He is also developing rapid detection and typing methods for foodborne pathogens. In his research, Dr. Upadhyay uses state-of-the-art research methods such as bioinformatics, information about the microbiome, multi-omics, and CRISPR technology. Dr. Upadhyay also works with the next generation of food scientists though his involvement with the UConn Poultry Club, the UConn Chapter of the Institute of Food Technologists Student Association, 4-H, and Future Farmers of America students, as well as the graduate students in his own lab.
Excellence in Research Award
Elaine Choung-Hee Lee '02 '06 '09, Kinesiology
Associate Professor of Kinesiology Elaine Choung-Hee Lee leads a significant research program that has put her at the forefront of the field studying the human physiological stress response through fruitful collaborations. Dr. Lee also serves as the Department's Director of Research.
Dr. Lee's work focuses on improving the modulating the physiological stress response to injury, illness, and exercise. She works with diverse populations from the military, elite athletes, and children in low-resourced communities. Dr. Lee's work connects environmental and human health by linking the stress response to climactic conditions. Dr. Lee's interdisciplinary collaborations speak to her ability to apply her expertise to a wide range of health and medical areas. Dr. Lee's innovative work integrates genomics, biomarkers, and exercise physiology to create a fuller picture of the stress response.
Dr. Lee has secured more than $4 million in funding through contracts, industry partnerships, and research grant awards. Dr. Lee has collaborated with the United States Air Force and Navy to work on pressing issues such as optimizing training for female soldiers, developing and implementing safety measures for Navy Seals, and recovering from traumatic brain injuries. Dr. Lee's work has a promising future as she works to advance the field of stress adaptions and resiliency through close connections across health, exercise, and medicine. Dr. Lee is also a committed mentor, especially for women and other underrepresented student populations in STEM fields.
Excellence in Engagement and Outreach Award
Jennifer Cushman '07 '08 '12, Extension
Associate Extension Educator Jennifer Cushman is an exceptional and highly respected extension educator. Her efforts help bring the College's work to thousands of Connecticut residents.
Cushman is the state 4-H Program Leader and serves more than 15,000 youth annually. In this role, Cushman manages more than 4,000 volunteers and is a leader for youth development programs on the state, regional, and national levels. An evaluation of the Hartford County 4-H program, which Cushman leads, found consistent growth and increasing achievement for both youth and adults in the program, speaking to the impact of Cushman's work. Cushman's efforts have helped Connecticut's youth discover new passions and develop their skills, such as one group in the 4-H robotics program whose project earned a spot at the World Championship and will launch at a NASA station.
She has attracted more than $1.9 million in grant funding for her innovative research projects and meaningful extension collaborations. In one such project, Cushman worked with a team to develop an educational game prototype about food marketing labels. She is now working on a USDA grant to work with youth and build games about biotechnology and STEM careers to increase awareness of and enthusiasm for these rapidly expanding opportunities.
Spirit of the Land Grant Award
Steven Zinn, Animal Science
Professor of Animal Science Dr. Steven Zinn embodies the values of UConn as a land grant university through his commitment to discovery, education, service, and extension.
Dr. Zinn's research focuses on improving the efficiency of production and the availability of high-quality protein in a way that is affordable for consumers and sustainable for farmers. Many of his projects focus on improving the safety of growth hormone releasing hormone in cattle, seals, sea lions, beluga whales, and exotic hoofstock species. Dr. Zinn also investigates how what a mother eats during pregnancy can have permanent negative effects on the development of the offspring. Using sheep as a model animal, these findings have wide-ranging ramifications for human and animal health.
Dr. Zinn has established himself as a key figure among his peers, students and agricultural business leaders. Dr. Zinn regularly collaborates with colleagues at UConn and other universities. As an instructor and mentor, Dr. Zinn makes sure every student knows they are important as an individual and invests in their success. Dr. Zinn has given back to the university and community through his involvement in professional organizations such as the American Society of Animal Science and previously served as Department Head of Animal Science. Dr. Zinn has also presented to farm groups in the region about the Department and how its work supports the community.
CAHNR Justice, Equity, Anti-racism and Inclusion Award
Kristen Cooksey Stowers, Allied Health Sciences
Dr. Kristen Cooksey Stowers, assistant professor of allied Health Sciences exemplifies the College's commitment to justice, equity, anti-racism, and inclusion. Dr. Cooksey Stowers's research program addresses the reality of racial and ethnic health disparities and structural racism in healthcare with innovative solutions.
Dr. Cooksey Stowers' research focuses on reducing inequities in diet-related health outcomes by improving macro- and micro-level food environments, such as "food swamps" or food pantries, through sustainable policy solutions. Her community-engaged approach allows her to best understand and address the needs of underserved populations. Dr. Cooksey Stowers is a highly motivated, passionate scientist committed to improving people's quality of life.
Dr. Cooksey Stowers has established herself as an expert and effective public communicator on the topic of food swamps and how they contribute to poor dietary habits and that Black Americans are the group most likely to live in a food swamp. Dr. Cooksey Stowers' work also investigates how characteristics of the food banking system contribute to racial and ethnic health disparities among individuals experiencing food insecurity and obesity. Dr. Cooksey Stowers regularly works with community partners including the Healthy Hartford Hub to ensure her work has a tangible positive and sustainable impact on the community.
Graduate Student Research and Creativity Award (PhD)
Danielle Hare, Natural Resources and the Environment
PhD student in the Department of Natural Resources and the Environment Danielle Hare has an exceptional record as a graduate student and has established herself as a well-respected member of the scientific community.
Ms. Hare is tackling the challenges surrounding ecological restoration design by looking at the interactions between surface water and groundwater. Ms. Hare has demonstrated her ability to collaborate with experts outside her discipline to address impactful questions. Ms. Hare joined UConn's PhD program in the Department of Natural Resources and the Environment in 2018 as a hydrogeologist. Working on a large ecology project, Ms. Hare quickly developed a substantial background in stream ecology and became a leader on the team. Ms. Hare has already authored 11 papers, including three first author publications, and presented at 14 conferences. Ms. Hare received a prestigious fellowship from the Consortium of Universities for the Advancement of Hydrologic Science. Recently, Ms. Hare completed a continental-scale analysis of surface water temperatures using a novel scientific approach.
Ms. Hare has worked to communicate her scientific findings to a general audience through presentations and an article published by The Conversation. Ms. Hare leads coding workshops for the lab and works individually with undergraduates serving as a mentor for younger students.
Graduate Student Research and Creativity Award (MS)
Antoine Khati, Allied Health Sciences
Dr. Antoine Khati has established himself as a promising researcher as a master's degree student in the Department of Allied Health Sciences. Dr. Khati is conducting novel research on the interface of infectious diseases and access to care in key populations, focusing on HIV/AIDS treatment and prevention and opioid use disorder.
Dr. Khati earned an MD from the American University of Beirut before coming to UConn for his master's degree. He has readily adapted skills from his background in medicine to research. In the past year, Dr. Khati has already contributed to several peer-reviewed publications. As a coordinator in Dr. Roman Shrestha's lab, he is overseeing five NIH- and industry-funded research projects, including two international projects in Malaysia and Nepal, including developing a hospital-based HIV prevention program that uses a smartphone app to improve update and adherence to medications.
Dr. Khati has displayed remarkable promise as a potential future researcher through his dedication to these projects and the scientific process. Dr. Khati is a highly motivated researcher with a true passion for the community and human well-being. Dr. Khati aspires to be a practicing physician specializing in infectious diseases while continuing his career in research.
CAHNR Graduate Student Teaching Award
Minu Sara Thomas '18, Nutritional Sciences
Minu Sara Thomas, a PhD student in the Department of Nutritional Sciences, is an outstanding instructor and mentor. Ms. Thomas works as a teaching assistant, adjunct instructor at UConn's Hartford campus, and mentor.
As an instructor, Ms. Thomas is approachable and knowledgeable, providing her students with a comfortable way into new material. She displays genuine kindness and interest in her students. Ms. Thomas readily shares her passion for nutrition with students and regularly goes above and beyond to ensure students understand the material. Ms. Thomas also navigated the challenges of teaching online during the Spring 2021 for a large lecture course with compassion, organization, and open communication.
Ms. Thomas also serves as a mentor for undergraduate and other graduate students in Dr. Maria-Luz Fernandez's lab. Ms. Thomas helps students not only understand research and laboratory procedures, but provides them with valuable career advice. Ms. Thomas has also published several articles with her UConn faculty mentors and presented at departmental seminars and external conferences.
4-H Alumni Award
Andy Gilbert, North Granby, CT 
Andy Gilbert embodies 4-H as a youth, parent and 4-H volunteer.  As a youth, Andy showed dairy cows and goats at the Hartford County 4-H Fair.  4-H has continued to be a major part of Andy's adult life having recently celebrated his 30-year volunteer milestone in Hartford County.  He has served as a 4-H fair advisor and is currently a 4-H Fair Association director.  For several years now, Andy has been the Steward of the Hartford County 4-H Swine Barn overseeing the 4-Hers with their swine projects, organizing the judging events and evaluating exhibitors for the Richard Laiuppa Swine Travel Trophy.  In addition, he provides continual support and mentorship for the 4-Hers in Hemlock Knoll 4-H club participating in swine, beef and goat projects.  In his professional life Andy and his wife, Aimee own and operate Hemlock Knoll Farm which provides locally farm raised beef, pork and veal.  The farm also provides an opportunity for many local 4-Hers to lease the farm's animals.   Andy and his wife are grateful for everything their farm and 4-H has provided for them and enjoy giving back to the community.
Meritorious Service to 4-H Award
Ellen Paine '75, Simsbury, CT 
For the past 38 years Ellen Paine has been an active part of the 4-H program on the local, state and national level.  In 1976 Ellen was a participant in the International 4-H Youth Exchange (IFYE) to Costa Rica and has been involved with the program in Connecticut, New England and nationally.  Ellen has served in a variety of leadership roles with CT IFYE and has been on the CT IFYE Executive Committee for 38 years.  In addition to embracing, overseeing and developing the IFYE program, Ellen has been a Litchfield County 4-H Fair Association director, fair judge, and general volunteer providing support wherever it is needed.   When the Operation Community Impact Dairy Distribution program began in March of 2020 bringing milk to local food pantries to help food insecure families, Ellen was an active participant.  She has been present at every delivery providing guidance to families who arrived to deliver, and then helped to load the milk into all of the cars.  She also drove to the farthest reaches of Litchfield County delivering milk to food pantries.  Ellen embodies the true spirit of 4-H in everything that she does.
4-H Leadership Award
Debbie Crosset, Granby, CT 
Debbie has been a volunteer with the Hartford County 4-H program for 46 years.  She has led a sewing group for her entire 4-H career.  Her philosophy has always been to provide the skills to the 4-Hers and let them pick their project within their skill level.  Patience is one of the most important qualities that Debbie embodies as a 4-H leader.  She positively motivates youth to learn new skills and complete projects they might not be able to complete on their own.  When youth choose to complete projects Debbie has not done before, she will research the project or skills herself so that she can guide the 4-Her.  Along with her work as a sewing project group leader, Debbie has led project groups in quilting, cooking and arts and crafts.  In addition to Debbie's project group leadership, she has been a leader for several local and state-wide initiatives.  She serves on the planning committee for the UConn 4-H Expressive Arts Day event and has served on the Hartford County 4-H Advisory Committee.  Debbie has provided many enriching activities, taught life-long skills and has taught children to think independently.  Her years of service as a leader in 4-H have impacted so many youth.
UCAHNRA Distinguished Alumni Award
Susan Yeargin '07, Kinesiology
Since completing her PhD in kinesiology in 2007, Dr. Susan Yeargin has continued to share her passion for her research and foster a collaborative mindset among students in the College. Dr. Yeargin currently works as an associate professor of exercise science at the University of South Carolina.
Dr. Yeargin continues to collaborate with CAHNR researchers and former students to develop, carry out, and publish new research on hydration and thirst. She is also a valuable mentor for current students. Dr. Yeargin has served as a member of the Korey Stringer Institute medical and science advisory for the past 11 years. She has also contributed to the Team UP for Sports Safety project in South Carolina as a key member of the planning committee. This project aims to support best practices at the state level for emergency planning and player safety at the high school level. Dr. Yeargain remains an involved member of the CAHNR alumni community. She regularly attends alumni gatherings and has mentored several undergraduate athletic training students who have continued their education as graduate students at the University of South Carolina.
Dr. Yeargin is an outstanding advocate for the athletic training profession. Dr. Yeargin has provided her time, knowledge, expertise, and voice to several heat illness statements endorsed by the National Athletic Trainers' Association and American College of Sports Medicine. Dr. Yeargin meaningfully contributes to the professional landscape of the prevention of heat related illness and best practices to support the health and safety of athletes. Dr. Yeargin has also served on various national committees within the National Athletic Trainers' Association. Dr. Yeargin has also prioritized communicating her research with coaches, parents, and local South Carolina media to make its importance accessible and understandable.
UCAHNRA Excellence in Teaching Award
Christopher Blesso '12, Nutritional Sciences
Associate Professor of Nutritional Sciences Dr. Christopher Blesso inspires and educates students in both large lectures and small courses. Dr. Blesso has gone above and beyond the responsibilities of his position to increase educational opportunities for students and provide them with the tools they will need to succeed in scientific careers.
Dr. Blesso conveys complex nutritional science topics, including introductory nutrition, energy balance, macronutrient metabolism, lipoprotein metabolism, and pathology of cardiometabolic diseases, in a way that is accessible to students at every level, from those just entering the nutritional science program to advanced graduate students. Dr. Blesso is also a committed mentor to undergraduate researchers, providing them with foundational research experiences in his lab, including some students who have co-authored papers with him.
As the graduate program coordinator for the Department of Nutritional Sciences, Dr. Blesso worked to establish an entrepreneurial online master's degree in personalized nutrition and a new online graduate certificate in precision nutrition. These new programs are a substantial contribution to the Department's offerings. Dr. Blesso also seamlessly transitioned his courses to online teaching and assisted his colleagues in doing so during the COVID-19 pandemic. Dr. Blesso provided students with uninterrupted high-quality education during this stressful and uncertain time.
UCAHNRA Outstanding Staff Award
Sharon Aborn, Animal Science
Ms. Sharon Aborn has provided the Department of Animal Science with invaluable services to support its research activities. Ms. Aborn has worked as the Compliance Coordinator in the Department of Animal Science since 2016.
Ms. Aborn ensures the care and welfare of animals in the department comply with federal, state, and local regulatory standards. This is no small task as the Department of Animal Science's animal facilities span more than 128,000 square feet and maintains five species of domestic animals. Ms. Aborn plays a critical role in developing animal units' management and production protocols. Ms. Aborn's contributions to the college enable the Department to conduct research activities and provide students with a high-quality educational experience.
Ms. Aborn has a natural ease working with animals coupled with an enormous expertise in ensuring their welfare. Ms. Aborn adeptly addresses unique problems UConn's facilities encounter such as coyote attacks or woodchuck infestations. She has taken on additional responsibilities including assisting research and teaching projects. Ms. Aborn is an enthusiastic and dedicated staff member who never hesitates to help where it is needed.
10 Years
Anoushka P. Concepcion
Sarah A. Reed
Tracy Rittenhouse
Huanzhong Wang
Cheryl O. Eckert
Sara Tremblay
15 Years
Tania B. Huedo-Medina
Mark Oliver
Edan Tulman
Laurie L. Devaney
Tina F. Dugdale
Erica J. Benvenuti
Cary B. Chadwick
Michael E. Dietz
20 Years
Tessa L. Getchis
Jenifer Nadeau
Deborah J. Bubela
25 Years
Kumar S. Venkitanarayanan
Maria-Luz Fernandez
Laijun Lai
Katrease A. Sharavolli
Thomas E. Worthley
Angela D. Caldera
Gerald Berkowitz
Heather S. Pease
30 Years
Nancy R. Rodriguez
Lawrence K. Silbart
Xiusheng Yang
Ellen L. Shanley
35 Years
Tina M. Burnham
Robert A. Milvae
Gary A. Robbins
Gary W. Kazmer
Karen M. Nye
40 Years
Boris E. Bravo-Ureta
Samuel Agyei - Allied Health Sciences
Milana Asadpour - Exercise Science
John Daly - Applied and Resource Economics
Gabriela Fonseca - Animal Science & Natural Resources
Salma Gudaf - Allied Health Sciences
Alexandra Heckmann - Landscape Architecture
Alma Jeri-Wahrhaftig - Allied Health Sciences
Lydia McGrath - Nutritional Sciences
Shawn Re - Animal Science
Emily Syme - Sustainable Plant and Soil Systems
Samuel Timms - Pathobiology
Mia Torres - Animal Science
Chloe Zampetti - Natural Resources