Experiential Learning
In CAHNR, learning goes beyond the classroom with farm, forest, research labs, and greenhouses right on campus. CAHNR faculty are passionate about teaching, and they value courses that encourage students to learn by doing, applying what they've learned in the classroom, as the best way to prepare for successful careers.
80%
of recent graduates met with advisors 2 + times each semester
75%
of recent graduates reported participating in experiential learning at UConn
60%
of May 2019 graduates participated in experiential learning during 2018-19
104
CAHNR students studied abroad in 2018-19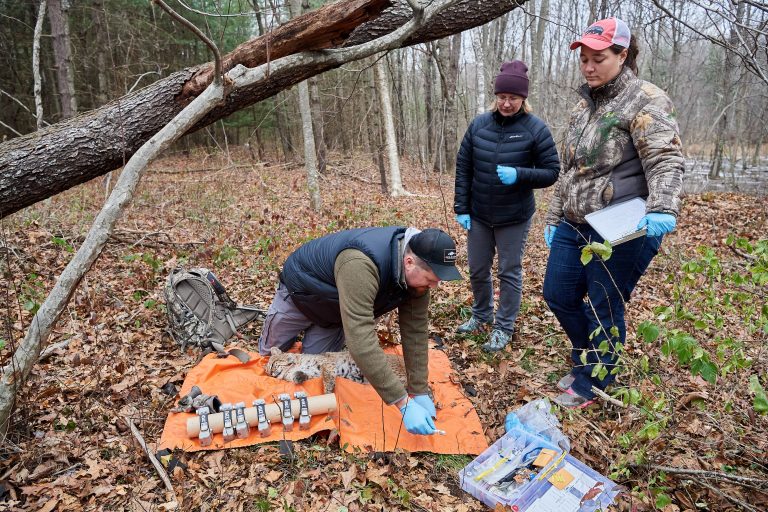 We are committed to providing life-transforming education to all students through close mentoring, hands-on and service learning experiences, research opportunities, and internships."
Dean Indrajeet Chaubey
Transformational On-Campus Experiences
Meet Kaitlin Reyes
Kaitlin is a current senior in Animal Science from New York.
As a student in the Department of Animal Science, Kaitlin has had the opportunity to live and work at the Kellogg Dairy Center on campus. This opportunity has given her a competitive advantage in the dairy industry as she has gained hands-on experience with a large facility that utilizes a robotic milking system. She will now enter the career field with technical, real-world experience.
"Working and living at the Kellogg Dairy Center has enhanced my knowledge of the dairy industry and its utilization of technology beyond what I learned in the classroom. Getting to work with our dairy cows at each stage of their life is truly a rewarding experience and I couldn't be more grateful for the opportunity." - Kaitlin Reyes