Extension by the Numbers
Extension is a part of UConn's College of Agriculture, Health, and Natural Resources (CAHNR). We have over 100 years of experience strengthening communities in Connecticut and beyond. Our educational specialists are ready to work with you and your community.
Extension programs cover the full spectrum of topics aligned to the CAHNR strategic initiatives:
Ensuring a vibrant and sustainable agricultural industry and food supply
Enhancing health and well-being locally, nationally, and globally
Advancing adaptation and resilience in a changing climate
Designing sustainable landscapes across urban-rural interfaces
Programs delivered by Extension reach individuals, communities, and businesses in each of the 169 municipalities across the state (see map below). The "by the Numbers 2019" (below) highlights some of our key impacts from these initiatives.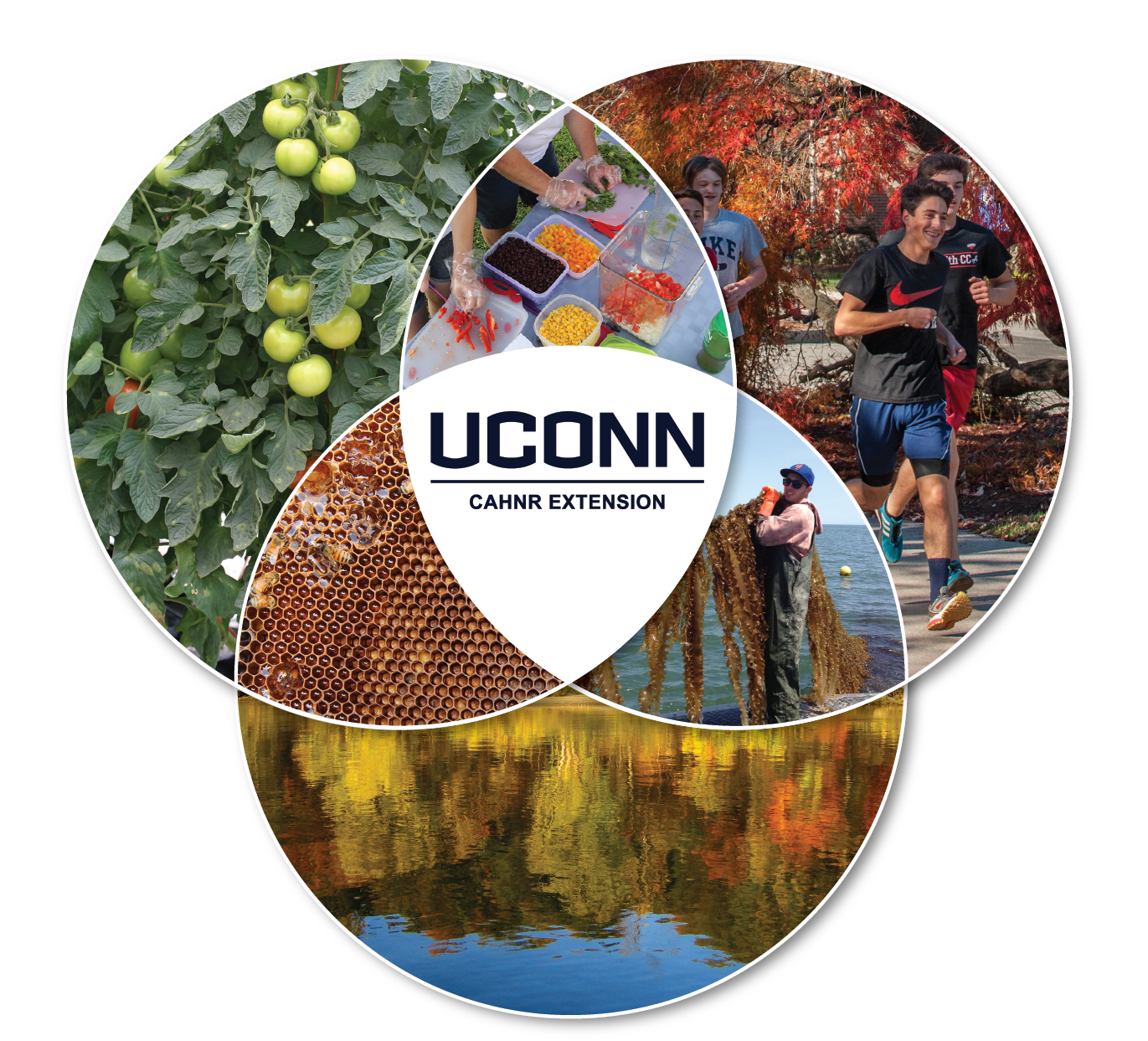 Map of Extension Programs
In Our Communities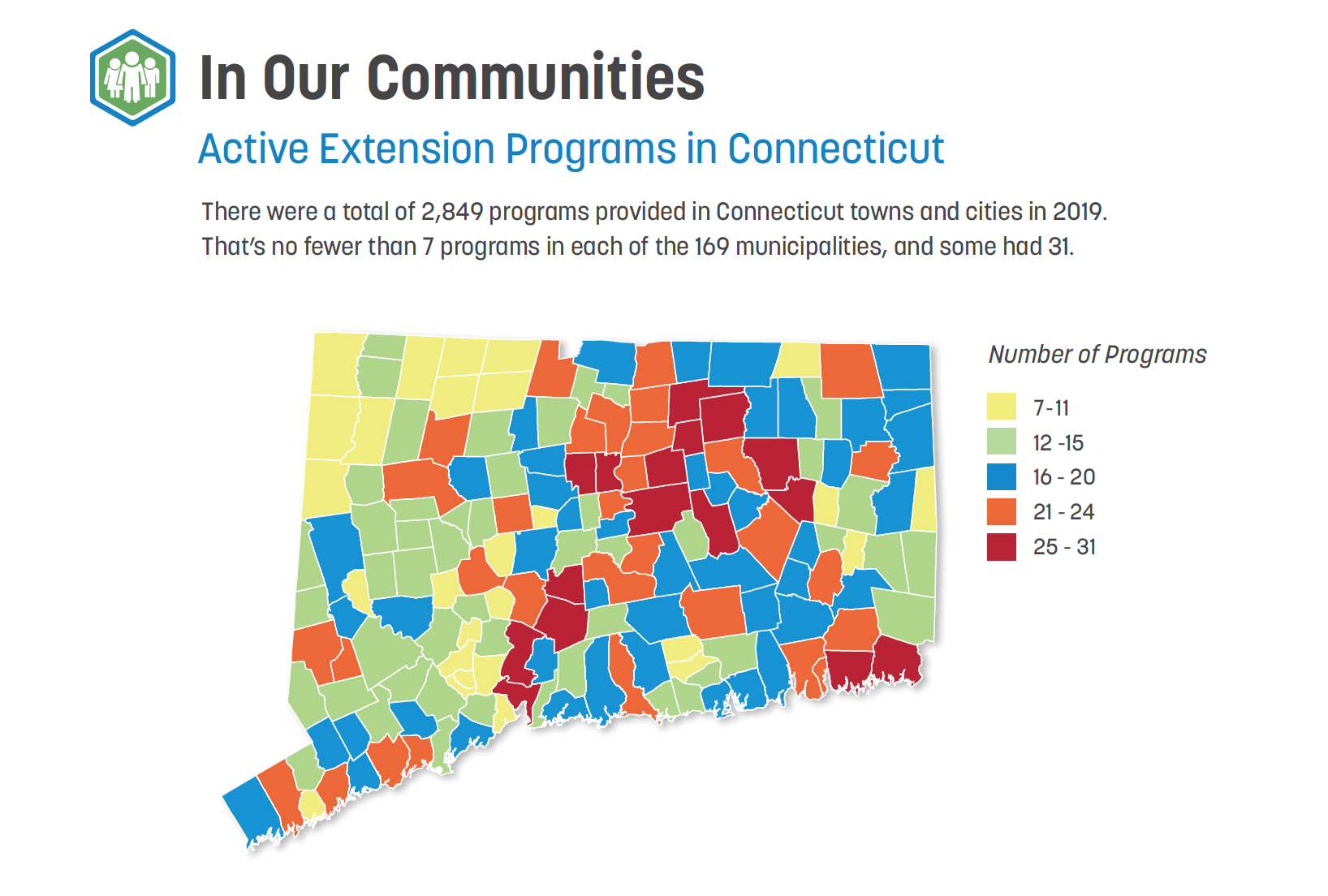 There were a total of 2,849 programs provided in Connecticut towns and cities in 2019. That's no fewer than 7 programs in each of the 169 municipalities, and some had 31.
By The Numbers 2019
Climate Resilience and Adaptation
Economics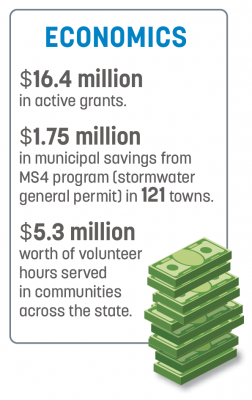 Citizens Engaged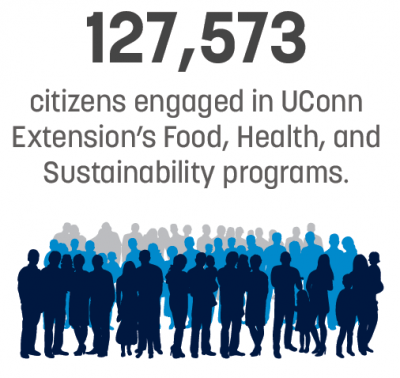 By The Numbers