Faculty & Staff Monthly Newsletter
November 7, 2022
Dear Colleagues,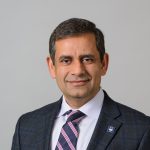 I hope everyone had a special and spooky Halloween last week! The CAHNR Office of Communications worked with the student ambassadors from the Office of Academic Programs to produce a fun video to set the mood for trick or treating, costumes, and of course - carving pumpkins! While this time of year has plenty of entertainment, it's also a very busy time for our students, faculty, and staff. We're reaching the mid-point of the semester, and many of us may need a break. With the Thanksgiving recess on the horizon, I know the CAHNR community can power through. We also have some other College-wide events to look forward to, giving us an added boost during this challenging time in the semester. Please mark your calendars for the CAHNR & RHSA Scholars Ceremony and Brunch Celebration on Saturday December 3rd at the Hartford Marriott Downtown. Registration is required. All faculty and staff are encouraged to attend.
Thank you, as always, for your dedication to our students, our communities, and our stakeholders.
Best,
Indrajeet Chaubey
Dean and Director
Have an idea for the newsletter? We are grateful for the creativity and diverse opinions of our College community.
Featured Story of the Month
Adaptation & Resilience in a Changing Climate
UConn Researchers Assessing the Aftermath of Hurricane Ian
Zhe Zhu and Su Ye from NRE applied their expertise to satellite imagery of the storm's aftermath, in hopes the information will aid in rescue efforts
CAHNR Annual Report Highlights
Undergraduate Enrollment & Graduation
Total CAHNR undergraduate enrollment remained relatively steady for AY 21-22, at 2,058 for all campuses, while CAHNR bachelor's degree enrollment increased slightly over the last f ive years. CAHNR is one of the few UConn schools and colleges to see an increase over the previous year. Undergraduate enrollments in Allied Health Sciences (776) and Animal Science (350) majors remain the highest in CAHNR. Graduation rates in CAHNR have remained strong, with 77% of students graduating in four years and 86% in six years. This compares favorably with other UConn schools and colleges. Enrollment in RHSA declined slightly in Fall 2021 but remained near-target at 73 students. RHSA offers an attractive point of entry for first-generation, non-traditional, and underrepresented students. The program provides excellent career opportunities in agriculture-related professional management positions important in Connecticut and the region, as well as the possibility of continuing in higher education. On average over the past three years, 68% of RHSA graduates have transferred to BS programs at UConn.
Academic Programs Highlights
The Dual College Environmental Majors Ad Hoc committee's final report resulted in the approval of an APIR faculty to teach in these majors, as well as other needed changes for the collaborative instruction of Environmental Science and Environmental Studies in CAHNR and CLAS
Continued collaboration between CAHNR Academic Programs and CAHNR's Office of Communications to enhance and upgrade the CAHNR and RHSA undergraduate academic web content and quality. These changes should be implemented in the Fall 2022 semester
RHSA Transfer Committee formed to examine the procedures and policies involved in RHSA course transfer to UConn BS programs. This committee determined key issues for consideration and is continuing in collaboration with the Registrar's office
CAHNR Student Ambassadors continued service to the College, nimbly moving between online and in-person events
Thank you to all of the staff and faculty who help our students grow, learn, and succeed!
Welcome to New Colleagues
Kaylee Carlisle, Hartford County Extension, Educational Program Assistant 1
Joshua Duvall, Nutritional Sciences, Administrative Program Support 1
Amy Harder, UConn Extension, Associate Dean & Professor
Edward Harris, CAHNR Business Office, Financial Analyst 1
Gabrielle Pont, Pathobiology & Veterinary Science, Histotechnologist (Academic Assistant 1)
Then and Now - W.B. Young Building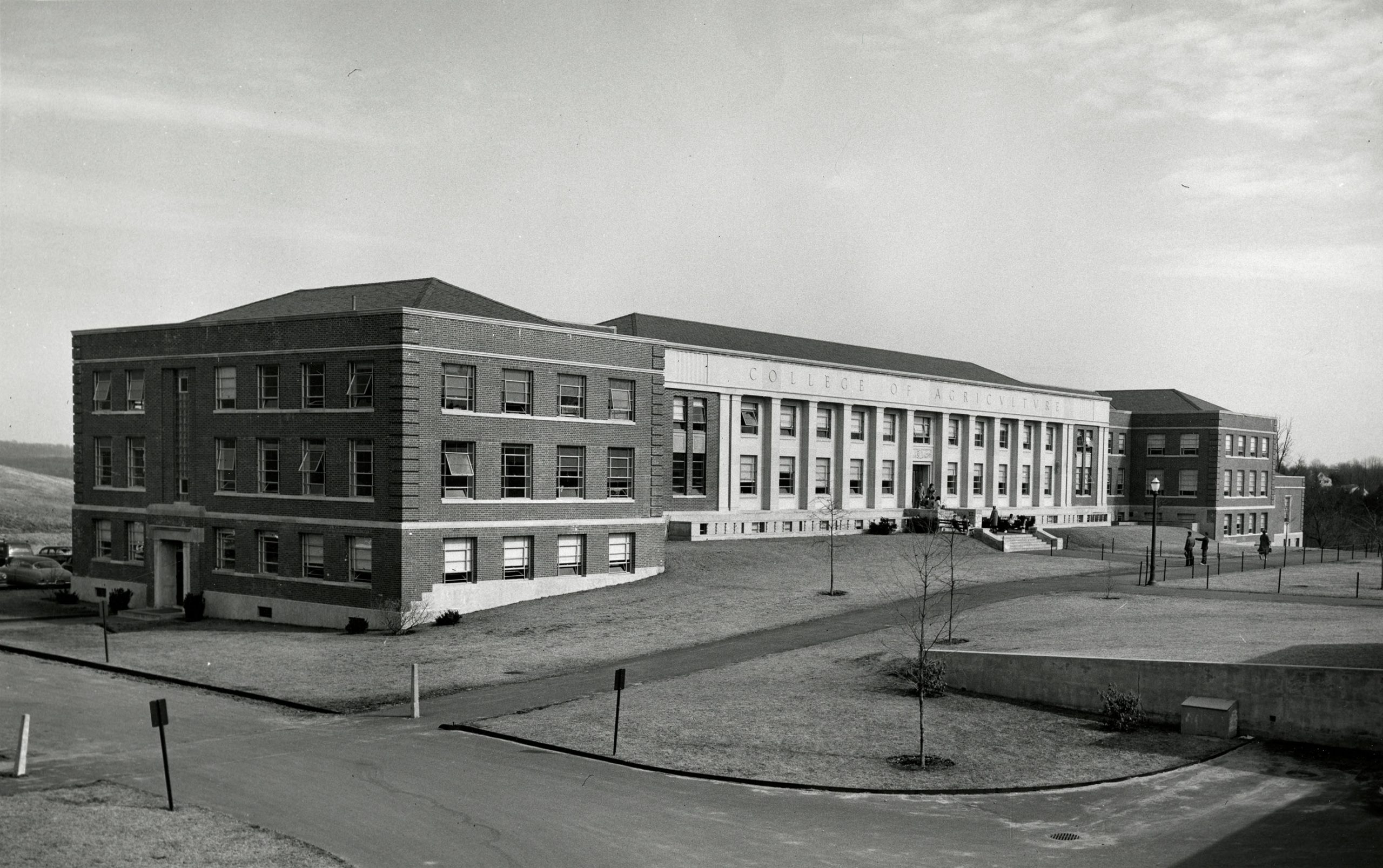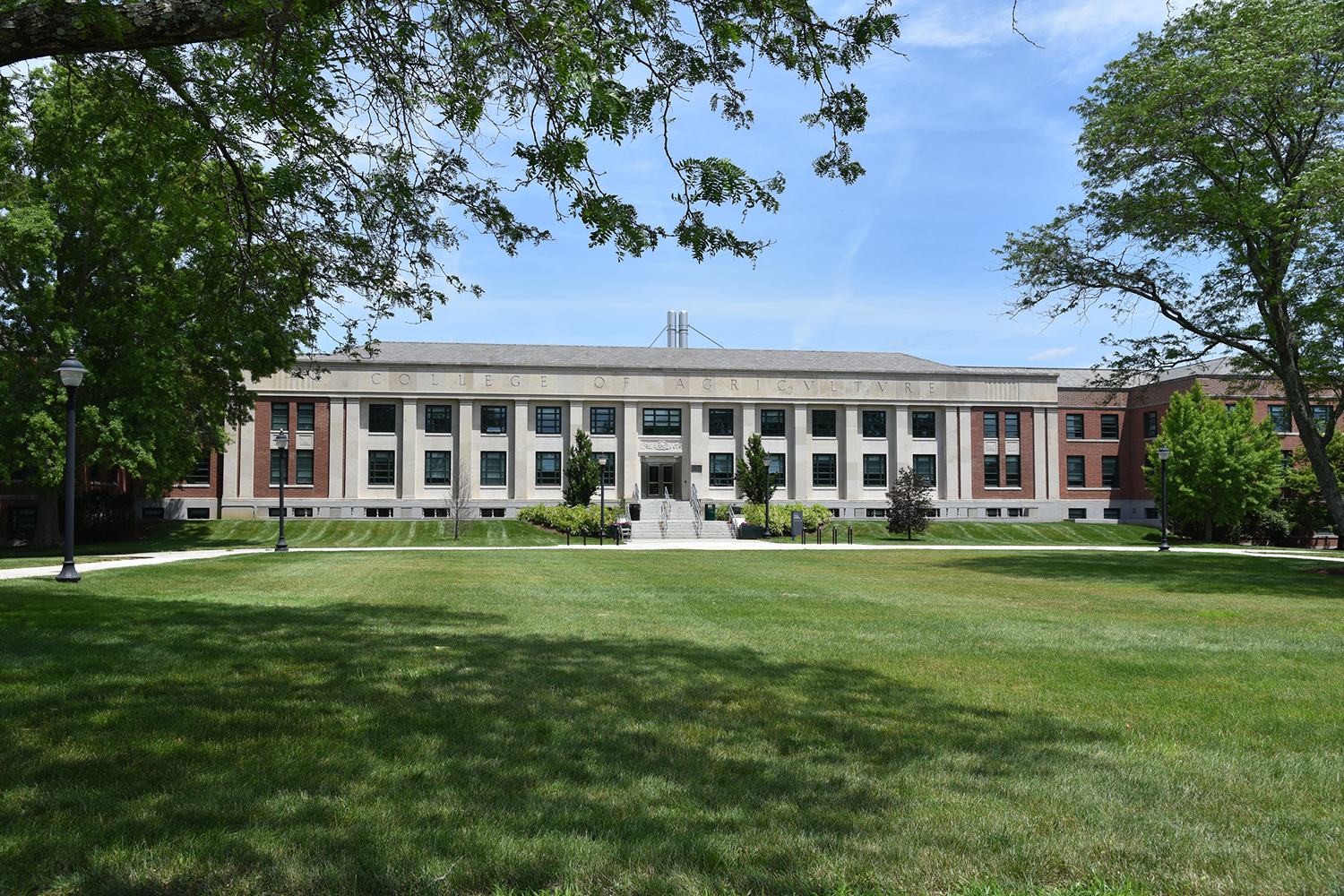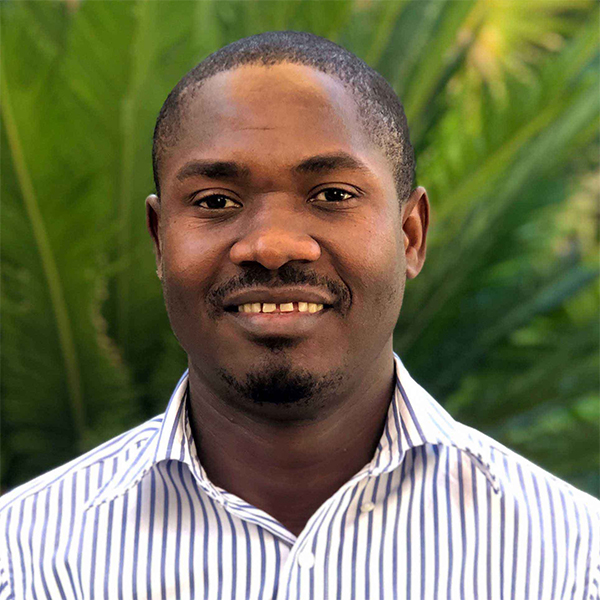 Q & A with Jeantyl Norze, Evaluation Specialist
Tell us about your background and what got you interested in evaluation.
Before I became interested in pursuing a career in Evaluation, I was a veterinarian epidemiologist. I earned my DVM degree in Cuba at the Universidad Agraria de La Habana (UNAH). I used to run epidemiologic programs to prevent, control, or eradicate animal diseases such as Avian flu, African swine fever, and so forth. One day, we had an evaluation that was commissioned by one of our funding agencies to determine the success of one of our programs. At our first evaluation planning meeting, we were briefed on the evaluation framework, including the indicators that our program staff was not even aware of prior to implementing the program. Unfortunately, our program was not a success as determined by the evaluation framework or theory of change despite our great work in the community.
A few years later, I decided to pursue a master's degree at Louisiana State University (LSU) where I was fortunate to meet two eminent professors, who have impacted my career trajectory. One taught research designs and the other one taught methods of evaluation. I was intrigued by the pursuit of both research and evaluation. Both are aiming at finding the truth (internal validity). This is the basis for creating an evidence-based culture. After completing my master's program, I was offered a graduate assistantship in the College of Agriculture at Louisiana State University to pursue a doctoral degree in Ag Extension Education with a concentration in Evaluation. During my doctoral program, I was fortunate to work with two well-known evaluators in the country. One of them became my advisor after I shared my unique experience with evaluation and directed my dissertation entitled "Building Program Quality in Youth Development Staff Training: Critical Components as Perceived by Currently Employed Youth Development Professionals in the United States." By the time I graduated, my advisor had accepted a position at another institution and recommended that I teach one of the courses she was teaching, program development, which was mandatory coursework for newly hired Extension Educators. Later, the department head asked me to teach an evaluation course. This has opened another career path for me, which is exciting. My experiences allowed me to teach and work with many faculty and staff across the country on a variety of topics and projects including needs assessment, program planning, survey development, and evaluation.
What does an Evaluation Specialist do?
In my opinion, an Evaluation Specialist plays an important role in an organization because they contribute to fostering a culture of evaluation and scholarships in an organization. An Evaluation Specialist helps people understand that they don't need to be an evaluator by training or an expert to think like an evaluator. An Evaluation Specialist encourages people to engage in self-reflection and self-examination, for example, by deliberately seeking evidence about what they are doing, using evidence to challenge and support what they are doing, and valuing candor, challenge, and authentic dialogue. In addition, an Evaluation Specialist encourages people to engage in evidence-based learning, such as taking the time to learn in a structured way and learn from mistakes and poor performance, and to engage in knowledge sharing. By sharing or publishing our impact stories, the public or stakeholders recognize the issue we are addressing and increasingly support our efforts, and by synthesizing our work and experiences, others can learn from our program and replicate it in their communities.
An Evaluation Specialist also works with the administrative leaders on aspects of accountability, which play a key role in building and sustaining a culture of evaluation in an organization.
How does having an evaluation plan improve grant proposals and programs?
Overall, an evaluation plan helps improve grant proposals and programs by focusing on intended outcomes and indicators.  The importance of an evaluation plan is twofold. First, it helps with transparency and consensus building. It forces program stakeholders to think about the public value or benefit of their work and provides equal chance for input so that stakeholders know exactly what to expect from the evaluation. There is no surprise. Second, having an evaluation plan is often not only a requirement, but also helps prevent redundant tasks, improve efficiency, and collect high-quality data for impact stories (accountability) and scholarships.
How can faculty and staff work with you and use your services?
I have an open-door policy. Please feel free to reach out anytime. I am excited about my position and what we can do together. We can build a stronger evaluative culture at CAHNR and UConn Extension.
What is one thing everyone should know about evaluation?
Evaluation is key to effective storytelling and scholarship.
Strategic Vision Implementation Update
Strategic Vision Implementation Committees (SVICs) continue working, and the success we've had to date is thanks to your participation and efforts. The structure for the SVICs includes co-chairs, core committees, and sub-committees. Co-chairs are serving two-year terms, with one person rotating off each year. The co-chairs for 2022-23 are:
Ensuring a Vibrant and Sustainable Agricultural Industry and Food Supply
Mary Anne Amalaradjou (ANSC)
Yangchao Luo (NUSC)
Advancing Adaptation and Resilience in a Changing Climate
Rob Huggins (KINS)
Anita Morzillo (NRE)
Promoting Diversity, Equity, and Inclusion Through Anti-Racist Approaches
Cary Chadwick (WGSR) - (EXT)
Mary Anne Amalaradjou (WGSR) - (ANSC)
Laura Cisneros (Diversity Committee) - (NRE)
Enhancing Health and Well-Being Locally, Nationally, and Globally
Linda Pescatello (AHS)
Sarah Reed (ANSC)
Fostering Sustainable Landscapes Across Urban-Rural Interfaces
Tracy Rittenhouse (NRE)
David Dickson (EXT)
Thank you all for your service and thank you to our previous co-chairs: Jiff Martin (EXT), Juliana Barrett (EXT), Charles Towe (ARE), Paulo Verardi (PVS), and Mike Dietz (EXT).
All committees are reconvening early in the fall semester. We invite you to learn more and join to share your expertise!
Update from the Business Office
What does an accountant say when getting on a train? Mind the GAAP. There's more fun in this month's edition of the CAHNR Business Office newsletter. Each month, the team in the CAHNR' Business Office will update the CAHNR community on deadlines, policies, procedures, staffing changes, and all kinds of other useful information. Visit the CAHNR Business Office site for more.