Faculty & Staff Monthly Newsletter
February 6, 2023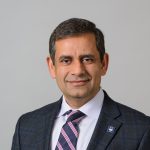 Dear Colleagues,
As of this mailing, we are only about three weeks into the spring semester, but it feels like we've accomplished so much. The CAHNR team knows how to get things done! Right before classes resumed, our College's Strategic Vision Implementation committees met for an all-day workshop to further advance initiatives in all of our vision areas. The CAHNR Excellence Committee met and selected a stellar group of recipients to be honored at this year's Awards & Honors ceremony. The CAHNR Staff Advisory Council has already scheduled some thought-provoking professional development workshops geared toward staff throughout the College.
This sample of CAHNR activity gives you an idea of how much our talented group of faculty, staff, students, and stakeholders can accomplish when we work together. I am excited to see what else we can achieve together in this academic year and beyond.
Thank you to the CAHNR team for your creativity, commitment, and collegiality. Let's make this a semester to remember!
Best,
Indrajeet Chaubey
Dean and Director
Have an idea for the newsletter? We are grateful for the creativity and diverse opinions of our College community.
Featured Story of the Month
The Road(side) to a Thriving Native Ecosystem
PSLA researchers are launching a project to plant native plant species along New England roadsides to support pollinators and biodiverse ecosystems
Faculty & Staff Development
Providing faculty and staff with effective opportunities to grow professionally and increase their skills is integral to CAHNR's continued success. As a result, we sought to provide ample options for members of our College to receive training and support, including the following:
Four internal virtual workshops were organized and presented:

Media Training, February 2022
Web Managers Round Up, March 2022
Improving Your Phone Photography/Videography Skills, April 2022
Payroll Training, April 2022

Two major leadership trainings from Missouri Training Institute (MTI) were organized and presented for CAHNR faculty and staff, as well as colleagues from other UConn schools and colleges:

January 2022, attended by 20 CAHNR staff
May 2022, attended by 21 CAHNR faculty/staff and four additional UConn faculty/staff
Welcome to New Colleagues
Gina Abarno, Pathobiology & Veterinary Science, Administrative Program Support 2
Huijie Gan, Plant Science & Landscape Architecture, Administrative Research Professor
Robert Jones, Animal Science, Agricultural Worker 2
Srikanth Kodati, Extension, Assistant Cooperative Extension Educator
Juliana Restrepo Marin, Extension, Educational Program Assistant 2
Cheyenne Summer, Animal Science, Research Assistant 2
Margot Syracuse, Pathobiology & Veterinary Science, Laboratory Technician 2
Poonam Vinayamohan, Animal Science, Assistant Research Professor
Zhenlei Xiao, Nutritional Sciences, Associate Professor in Residence
Guess what's in this picture!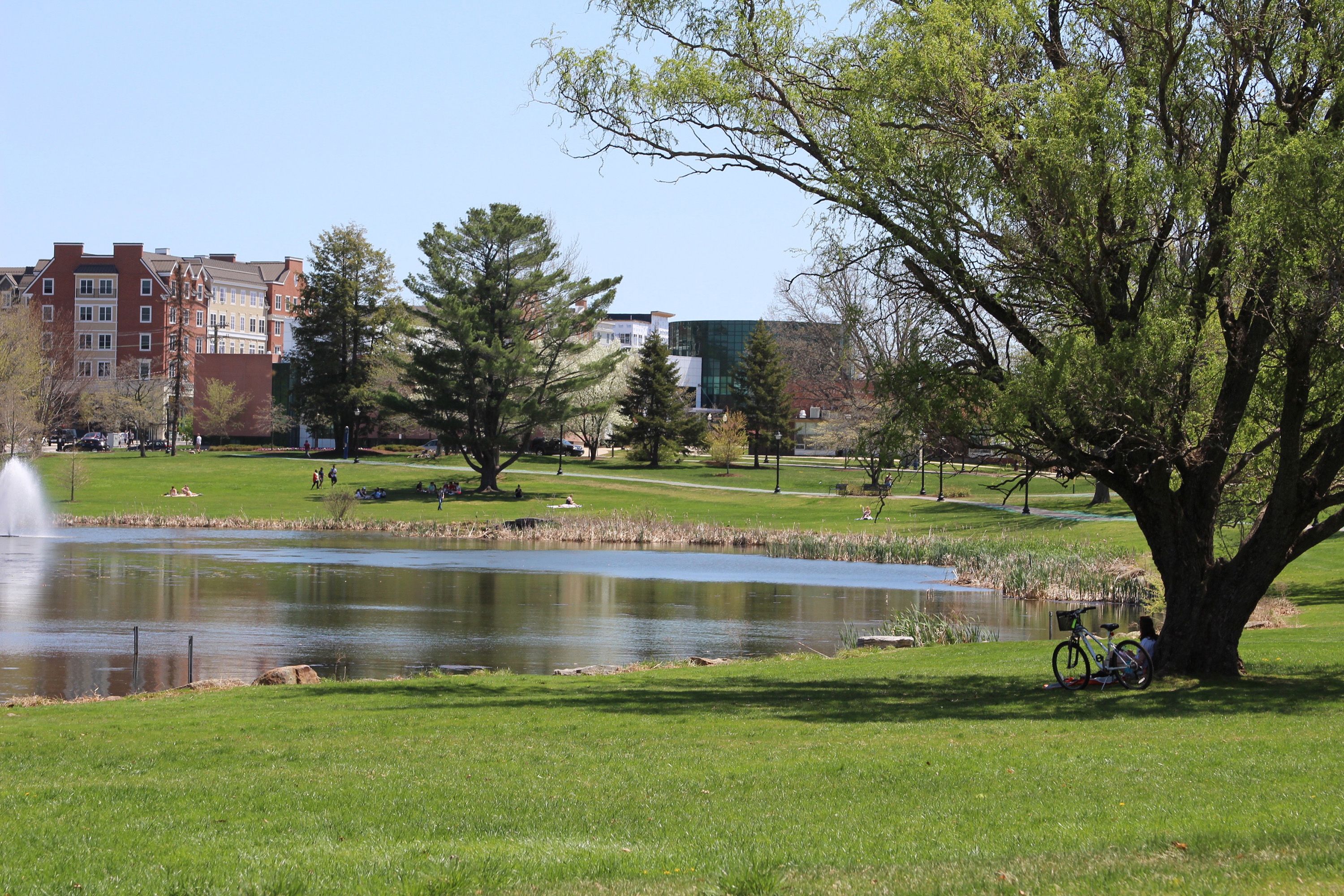 CAHNR Trivia Answer:
The picture shows Mirror Lake. In 1918, Connecticut Agricultural College, as the school was then known, acquired the land from the Whitney family. At that time, it was a wet area of weeds and rushes. A small wooden dam was located at the northeast corner, forming what was barely a pond and more like a swamp. Throughout the years, landscape architects have helped keep the beloved UConn landmark in tip top shape. Read more in UConn Today.
Trivia Winner:
Frederick Pettit, Greenhouse Plant Growth Facilities Manager, Plant Science & Landscape Architecture
Strategic Vision Implementation Update
CAHNR SVICs made lots of advances in the last month. Here is a snapshot of some recent highlights/achievements:
CAHNR provided $250,000 in funding for SVIC-related projects. These funds serve to accelerate the SVICs work and provide resources to turn ideas into action. There were 23 proposals for a total of $395,660 in requested funds. Review was conducted and proposals were assigned to two categories: 1) immediately fund for January-June 2023 cycle, and 2) discuss alternative funding options. See a list of awarded projects.
There were over 70 participants at the SVIC Winter Workshop on January 12, 2023. Each SVIC met as a small group to begin their roadmap for the spring semester and identify outcomes, objectives, and action items. We're continuing to work with each SVIC on their goals and objectives.
The first Sustainable Landscapes Lunch and Learn of the spring semester is February 10th at 12 PM. Dr. Chandi Witharana's topic is Drones: The Eyes in the Sky.
CAHNR Communications launched new pages on the CAHNR site to reflect the goals, progress, and activities of each

SVIC

 in more detail. These pages provide a high-level overview for audiences that are external to CAHNR, whether that be UConn administration, community partners, or others.
Thanks to everyone for their time, energy, and dedication to CAHNR's Strategic Vision implementation. Visit s.uconn.edu/SVIC for updates on individual SVIC work, the 2023 funded projects, Lunch and Learn dates, and the spring semester action items, objectives, and outcomes.
Update from the Business Office
Who wins in a fight between Sunday and Monday? Sunday. Monday is a weekday.
There's more fun in this month's edition of the CAHNR Business Office newsletter. Each month, the team in CAHNR' Business Office will update the CAHNR community on deadlines, policies, procedures, staffing changes, and all kinds of other useful information. Visit the CAHNR Business Office site for more.
Mike O'Neill Retirement Celebration