Annual Graduate Student Research Forum
Each year during the spring semester, the College of Agriculture, Health and Natural Resources sponsors a Graduate Student Research Forum. This event is an opportunity for graduate students to present their research, sharpen their skills, and compete for prizes. The 2020 event is on Saturday, April 18, 2020.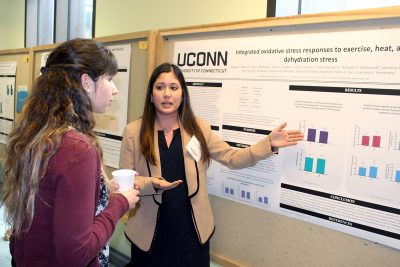 The forum provided the opportunity to share my research, gain valuable reviews, and network with faculty and peers."
2019 Graduate Student Participant