Annual Graduate Student Research Forum
Each year during the spring semester, the College of Agriculture, Health and Natural Resources sponsors a Graduate Student Research Forum. This event is an opportunity for graduate students to present their research, sharpen their skills, and compete for prizes.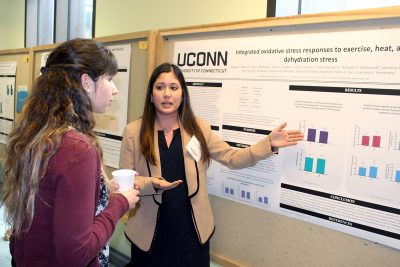 The forum provided the opportunity to share my research, gain valuable reviews, and network with faculty and peers."
2019 Graduate Student Participant
Save the Date, Saturday March 26, 2022 for the Graduate Research Forum
Planning is underway - watch for more information in January, 2022
2021 Event
Concurrent Graduate Student Oral Presentations

Concurrent Graduate Student Poster Presentations, poster program

The poster session was  held on the virtual platform Gather.  Gather is an online conference platform that allowed students to be "standing"  by their posters, and attendees could talk to the students and each other just by moving their Avatar around our virtual poster hall.
Gather Gather Instructions.