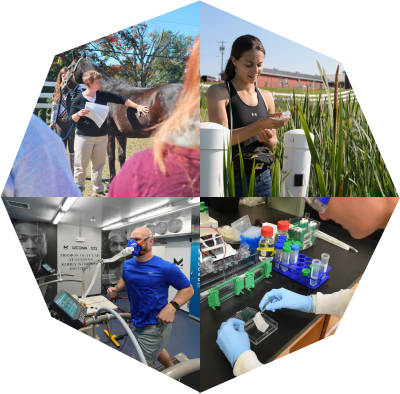 We look forward to welcoming you to your new academic community—the Ratcliffe Hicks School of Agriculture (RHSA). Here you will find information and resources you will need to do to prepare for your advising meeting. 
What You Can Expect
During your advising meeting you will be using WebEx to meet with a professional or faculty advisor from RHSA. In your advising meeting, you will be reviewing and registering for courses for the upcoming semester. During this session, the advisor can also answer any questions you may have about your major, pre-professional programs, college, or other academic questions you may have.
Checklist For a Successful Advising Appointment

Other Orientation Resources
ENGL 1007, 1010 or 1011 are a General Education requirement and a prerequisite to all writing (W) courses.
The English Guided Placement Survey (GPS)  will be used to place you in the appropriate English course. Information including writing sample prompts can be found on the English Guided Placement Survey (GPS) site.
ENGLISH TRANSFER CREDIT
AP Exams: A score of a 4 or 5 on the AP English Language or English Literature exam will receive credit for English 1011.

ECE Credits:  Students who successfully complete English 1010 or 1011 courses in a UConn ECE program will receive the same credits that are given by UConn.

Transfer Students:  If you did not receive credit for ENGL 1007, 1010 or 1011 on your Transfer Credit Report,  you may be eligible to petition for a Writing Course Equivalency.  For more information go to the First Year Writing website. 
Pre-Calculus and Calculus 1 (or higher) are not a requirement of the Ratcliffe Hicks School of Agriculture curriculum. Students  who are interested in taking these courses, please review the information concerning the required  Mathematics Placement Exam (MPE).
Chemistry is not a requirement of an associate of applied science degree from the Ratcliffe Hicks School of Agriculture therefore, students in RHSA are not required to complete the Chemistry Placement Exam (CPE) .
UConn accepts some AP examination scores for academic credit. To receive AP academic credit at UConn students must: 
Earn a 4 or 5 on your AP exam, with the exception of MATH BC where a 3 is accepted

Send their AP scores directly from the College Board to UConn's Office of Undergraduate Admissions
AP credit may transfer in as a specific UConn course, or as generic credit (ex. Art/Studio 1000 level).
AP courses do not transfer with a grade, and therefore do not affect your UConn GPA.
Your advisor will help you determine how your AP scores will transfer to UConn.
EARLY COLLEGE EXPERIENCE (ECE)

UConn Early College Experience (ECE) is a concurrent enrollment program that allows high school students in Connecticut to take UConn courses at their high schools for both high school and college credit.
Students have the opportunity to decide if they would like to accept or reject their ECE credit based on the grade earned, as well as the program they are interested in pursuing.

ECE courses transfer to UConn with an actual grade, which if accepted does factor into a student's overall GPA.
Speak with your advisor regarding how ECE courses can work in your plan of study.
Make sure your official transcripts from your previous institution(s) are sent to UConn as soon as possible in order to avoid any enrollment issues.
If you have questions regarding your transfer credits, please contact the Office of Transfer Admission.
At least a week before Orientation, review your Transfer Credit Report. If the report has notes of people to contact for a course review, please follow those directions as soon as possible. This is important if you need this course as a pre-requisite during registration.
Remember to keep any syllabi from your previous institution(s), as you will need to present them if you have any questions regarding re-evaluation of your transfer credits.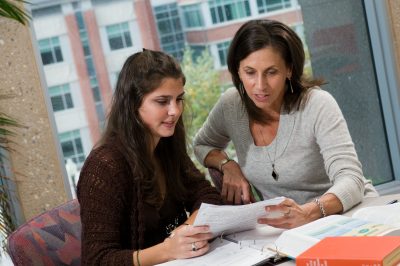 Other Orientation Resources