Unleash your curiosity & go forth to succeed
As a CAHNR student, you are building the skills needed to compete in ground-breaking industries, conduct innovative research and inform policies to solve the critical challenges of our future.  Learn more about CAHNR Strategic Initiatives and vision.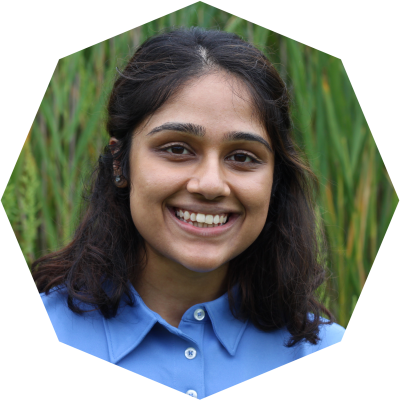 Prina Deva, CAHNR Ambassador
Allied Health Sciences, 2021
I have now been shadowing the athletic medical team here at UConn, and have gotten a direct behind-the-scenes look at what it is actually like being in my ideal environment. I am looking forward to enhancing people's lives by helping them heal.
The Office of Academic Programs
We are the administrative hub for students, faculty, and staff.  In the addition to your home academic department and advisor, we are a resource for you as you navigate UConn.  We pride ourselves on the small college feel that we facilitate by making students our number one priority.  The Office of Academic Programs is located in W.B. Young Building, Room 206.