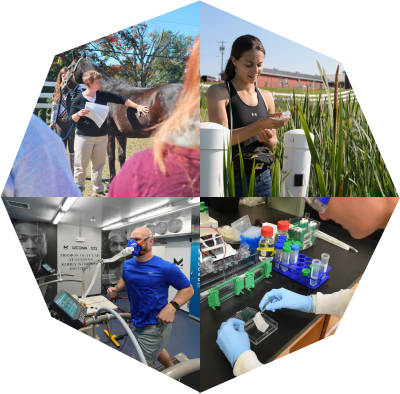 While Orientation may look different this year, we look forward to virtually welcoming you to your new academic community—the College of Agriculture, Health and Natural Resources (CAHNR). Here you will learn more about the College and the major you selected, including its requirements and expectations. You will also find all of the information and resources you need to prepare for Orientation, including how to schedule an advising appointment and a checklist of what you need to do before that appointment.
What You Can Expect
During your orientation session you will be meeting via WebEx one-on-one with a professional advisor from CAHNR. In your individual advising meeting, you will be registering for courses for the upcoming semester. During this session, the advisor can also answer any questions you may have about your major, pre-professional programs, college, or other academic questions you may have.
Checklist For a Successful Advising Appointment

Schedule an Advising Appointment
After you register for an Orientation date with the Orientation Office, you will be assigned an advising appointment time. 
Advisors will be using the WebEx platform to conduct your advising session

For those with limited access to technology, phone appointments are available 

You will receive an email with a meeting room link the day before your appointment

During the advising appointment you will:

Register for Spring courses with an advisor
*Make sure to complete the checklist for advising appointments prior to your scheduled appointment, and review the tips for a successful appointment below.*
Prior to Advising Appointment
1. Review the Orientation Office Task List
2. Review your acceptance letter to verify the major you have been accepted into.
If you have any questions about your major, please contact the

Office of Undergraduate Admissions

.

If you want to change your major before Orientation, review the

FAQ

page for specific directions. 
3. Review your major's:
4. Complete the Student Information Form
5. Read the Academic Resources information below on placement exams and transferring credit
6. Check your student administration system to be sure you do not have any holds on your account that will prevent registration
Day of your Advising Appointment
We will use the WebEx platform to conduct your advising session. All University students have access to this platform. At your assigned meeting time, please go to the meeting room link you received via email the day prior, and your advisor will greet you. 
Please remember:
All students are encouraged to schedule a virtual WebEx advising appointment 

If you do not have access to technology, and need to conduct a phone appointment, please indicate that on your student information form 

Remember if using your camera function that your advisor can see you and your surroundings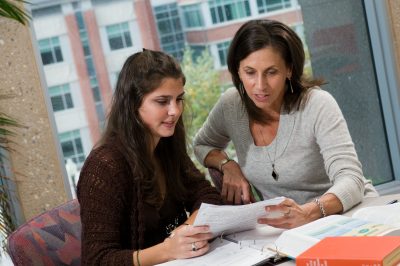 Other Orientation Resources