As part of our mission to provide life transforming education, the College of Agriculture, Health and Natural Resources offers students unique summer internships and experiential opportunities in their field of study to hone their skills, foster their passions, and prepare them for wherever the future takes them. Learn more about their CAHNR summers.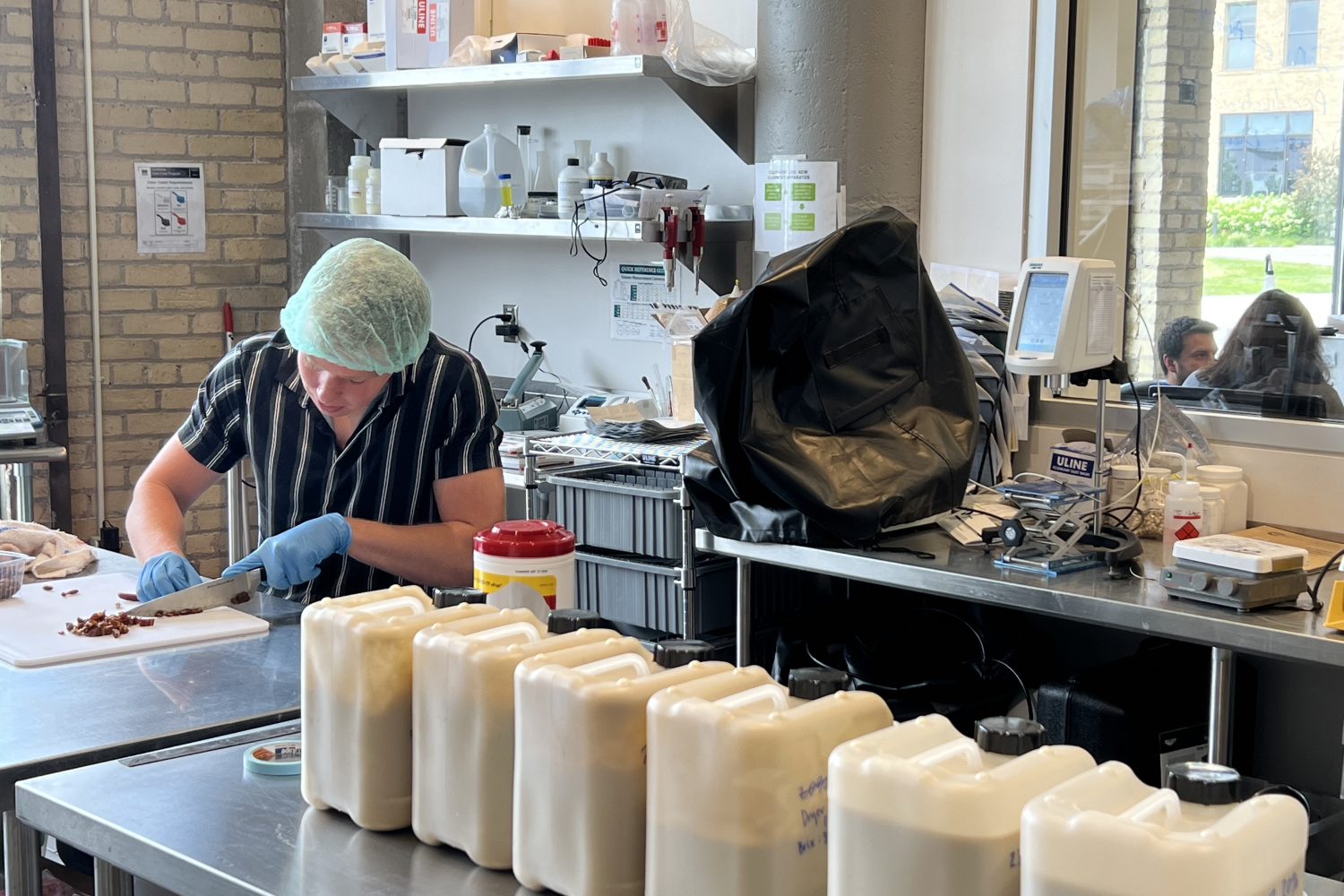 Jonathan Schmitt Expands Nutritional Science Knowledge at PURIS
An internship with a plant-based food company allows UConn students to sharpen skills in nutrition and business
Monique Michaud Brings More Accurate Soil Information to the Public
In collaboration with the U.S. Department of Agriculture, Monique Michaud is standardizing soil data collection for scientists nationwide
Madeline Kollegger
Helps Protect Long Island Sound's Marshes
With the Long Island Sound at particular risk, UConn researchers including PhD student Madeline Kollegger are using a method called thin layer replacement to gradually increase marsh elevation
Karina Cangas: Using Economic Analysis to Support Local Food Procurement
Studying the economics of local food procurement has given Karina Cangas a taste for the future
Abigail Wilber: Moving UConn Extension Marketing Forward
"I'm glad I had the chance to develop these skills in this type of role and in an area [agriculture] I love."
Robert Eselby: A Blooming Summer in the UConn Greenhouses
Following a lifelong passion for plants and gardening, Robbie Eselby '25 had a fulfilling summer caring for the plants and soils in the greenhouses at the Storrs campus