Welcome to CAHNR
Home of the iconic Horsebarn Hill, the College of Agriculture, Health and Natural Resources is a destination for knowledge and recreation. As the oldest and one of the most academically diverse of UConn's colleges, CAHNR is recognized for its strong research, teaching, and extension outreach programs, which engage communities and enhance the public good for Connecticut residents. The college's diverse range of disciplines fosters innovative collaborations that ensure a vibrant agricultural industry and sustainable food supply; enhance health and well-being locally, nationally, and globally; promote diversity, equity, justice, and inclusion through anti-racist approaches; facilitate the design of sustainable landscapes across urban-rural interfaces; and advance resilience and adaptation in a changing climate.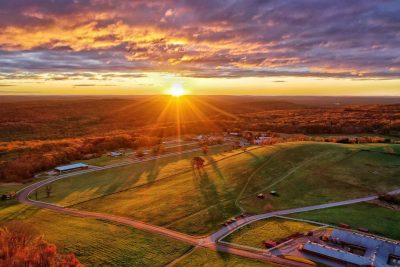 CAHNR's Mission
We work toward a global sustainable future by leading scientific discovery, education, and community engagement in food systems and plant and animal agriculture and health; human health, nutrition, and physical activity; and environmental sciences.
CAHNR Alum Wins Nobel Peace Prize
When alum Steven Were Omamo sees someone planting, he sees hope. The Nobel Peace Prize Committee seems to agree.