About Extension
UConn Extension has more than 100 years' experience strengthening communities in Connecticut and beyond. Our educators are ready to work together with your community.
We are part of the nationwide Cooperative Extension System that connects the public with the research and resources of land-grant universities. At UConn, our Extension network is comprised of faculty in the College of Agriculture, Health and Natural Resources with Extension appointments and faculty and staff in the Department of Extension.
The Department of Extension works collaboratively with the Extension educators from other departments in CAHNR to deliver programs and research statewide. Extension educators within the Department of Extension are based in nine locations statewide, including the Avery Point Campus. The administrative offices with Bonnie Burr, the department head, are at the Storrs campus.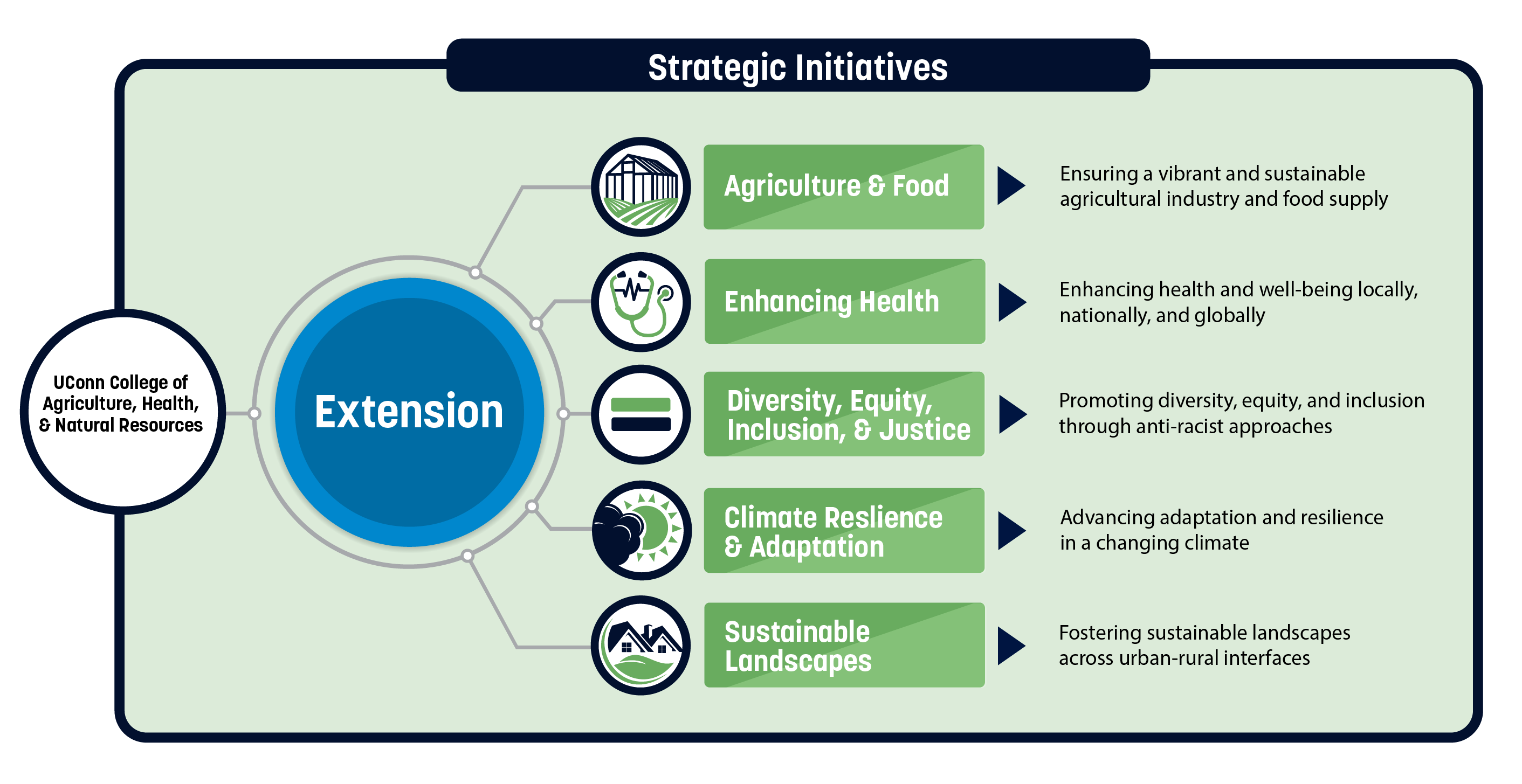 Strategic Initiatives
Extension programs address the full range of issues set forth in CAHNR's strategic initiatives:
Ensuring a vibrant and sustainable agricultural industry and food supply
Enhancing health and well-being locally, nationally, and globally

Promoting diversity, equity, and inclusion through anti-racist approaches
Advancing adaptation and resilience in a changing climate
Fostering sustainable landscapes across urban-rural interfaces
We are identifying and dismantling structural racism in CAHNR Extension programs, policies, and practices, and fostering environments that advance racial equity, inclusion, and belonging by advocating for antiracist policies, practices, and norms. 
View Programs by Strategic Initiative