Storrs Agricultural Experiment Station
The Federal government established the state Agricultural Experiment Station (AES) network through the Hatch Act of 1887, in an attempt to ensure that agricultural research would be conducted throughout the United States. Experiment stations are part of a total program involving research, Cooperative Extension, and higher education at land-grant universities in every state. The University of Connecticut is the State's 1862 land-grant Institution and its research program is an integral part of AES.  The Storrs Agricultural Experiment Station (SAES) operates within UConn's College of Agriculture and Natural Resources Research Office. SAES administers funds for research and facility operations that assist in advancing agriculture, health, environmental quality, and natural resource concerns in Connecticut. We also promote research endeavors that will attract external funding.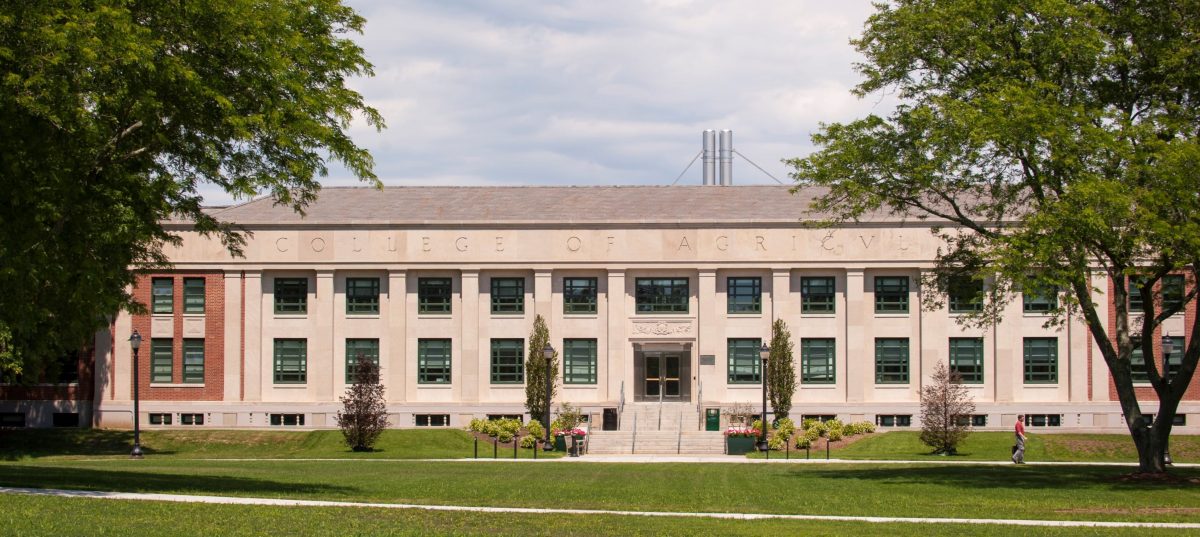 Kumar Venkitanarayanan, PhD
Associate Dean for Research and Graduate Education
Associate Director, Storrs Agricultural Experiment Station
kumar.venkitanaryanan@uconn.edu
Lynn Grabowski, MPA, CRA
Storrs Agricultural Experiment Station
REEport Administrator, Administrative Service Specialist
lynn.grabowski@uconn.edu
1376 Storrs Road, Unit 4066, Storrs, CT 06269-4066
W.B. Young Building
Phone: (860) 486-3535
In 2018, to advance USDA's intent of the Capacity Funds that support research activities at land-grant institutions through federal block grants, we implemented a competitive capacity grant program.  The funding priorities continue to be aligned with NIFA priorities, and all projects must address one or more of the priorities for U.S. agriculture included in the Farm Bill.