Education designed for our changing world
At CAHNR, education connects people, health, food, environment, and agriculture in economically viable and sustainable ways. Our students apply what they learn in the classroom to real world problems, working in state-of-the-art facilities with our award-winning faculty. We provide the small college atmosphere within a world-class research university, where students thrive as they train for current and emerging careers.
Fifteen Bachelor of Science (BS) degrees, one Bachelor of Arts (degree), and three Associate of Applied Sciences (AAS) degrees, enhanced by outstanding advising, prepare students to meet the challenges of a rapidly changing world.
CAHNR: Beyond the Classroom        CAHNR: Graduation
Make an appointment with our CAHNR Academic Program staff!  Contact us by email at CAHNRacademics@uconn.edu or by phone at (860) 486-2919.
$800,000
Scholarships awarded annually
16/19
Undergraduate majors/minors
12:1
Student to faculty ratio
104
Students studied abroad 2018-19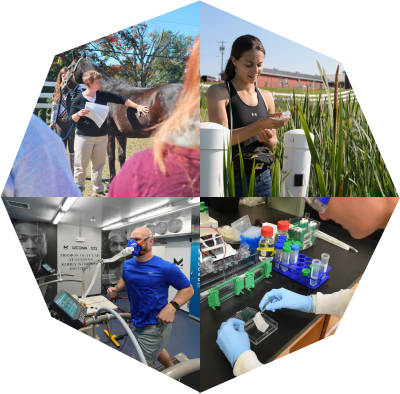 Departmental Undergraduate Education