Soil Health and Conservation Planning
Regional Conservation Partnership Program
The Long Island Sound Watershed Regional Conservation Partnership Program (LISW-RCPP) is a landscape-scale initiative that covers the geographic area of Long Island Sound (the Sound) and its watershed.  Funded by the U.S. Department of Agriculture's Natural Resources Conservation Service (NRCS), the LISW-RCPP supports efforts that find common ground among agricultural producers and conservation organizations in working towards the sustainable use of soil, water, and other natural resources.
Our approach is to provide a team (with expertise in agronomy, engineering, pasture management, cover cropping, manure management, livestock and vegetable production, soil health, farming in a changing climate, food safety, weed management, farm energy use, and farm viability) to work with individual farmers in the watershed.  By working with individual farmers to address their specific goals and challenges, we are seeking to build soil health and restore and protect water quality.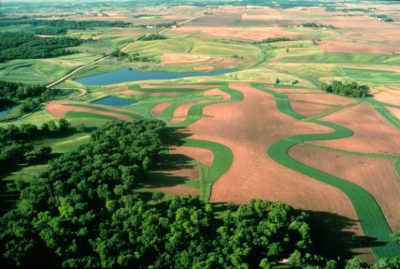 What's critical about soil health now?
1. World population is projected to increase from 7.7 billion in 2019 to more than 9 billion in 2050. To sustain this level of growth, food production will need to rise by 70 percent.
2. Between 1985 and 2010, 22% of prime farmland in Connecticut were lost to development.
3. Healthy soil is the foundation for profitable, productive, and environmentally sound agricultural systems.
Technical Assistance
Conservation District partners will provide technical assistance to navigate the Environmental Quality Incentives Program (EQIP) eligible agricultural producers, especially those not previously reached by USDA NRCS programs.  This will include the development of conservation plans leading to the completion of nutrient management plans on farms throughout the watershed over the life of the program.
Work can include soil, plant and manure sampling and testing as needed, as well as monitoring and documentation of conservation practices implemented as a result of conservation planning activities.  In collaboration with technical assistance provided by the University of Connecticut Cooperative Extension Service, conservation planning project will lead to implementation management strategies that promote nutrient cycling and retention.
Conservation Planning
A Conservation Plan is a tool designed to help you better manage the natural resources on your farm. With your help, a soil conservationist will inventory the resource conditions existing on your farm. They will help you interpret the information about your land, its soil, and production capability. You can discuss resource concerns and solutions, field by field.  The Revised Universal Soil Loss Equation estimates the amount of soil erosion caused by water. Five factors are used to figure soil loss: rainfall, soil erodibility, slope length and steepness, crop type and management, and erosion control practices.  Different conservation options will be presented to reduce the amount of erosion.  A conservation plan includes aerial photos of your fields, soil maps and descriptions, a list of locations and information sheets explaining specific management decisions, and a plan for operation and maintenance of practices, if needed.  Some examples of conservation strategies are further explained below.
Nutrient Loading in the Long Island Sound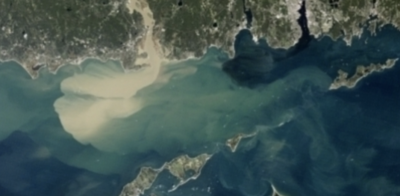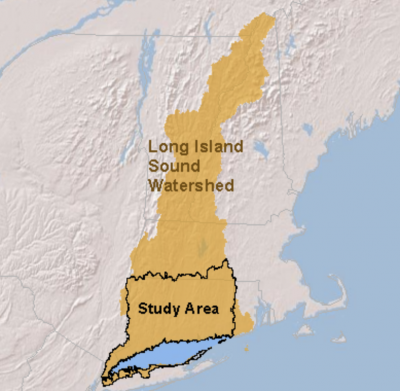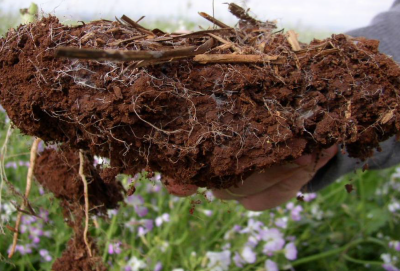 Soil Organic Matter
Cover Crops
Tillage
Nutrient Management
Prescribed Grazing
Conservation Buffers
Diversified Rotations
Integrated Pest Management
Why does Soil Health matter?
1. Healthy soils sustain agricultural productivity.
2. Healthy soils reduce production costs.
3. Healthy soils promote nutrient cycling.
4. Healthy soils reduce nutrient leaching and sediment loss.
5. Healthy soils support biological pest controls.
6. Healthy soils better regulate water and air supply.
Testing
Soil tests are an important first step at assessing current soil resource conditions in order to adopt management strategies that promote nutrient retention and cycling within fields saving the producer time and money. The University of Connecticut Extension is working to support Connecticut farmers with a limited number of free soil tests at UConn's Soil Nutrient Analysis Laboratory in exchange for partnering with our conservation practice research. It's that easy!
Principles of Soil Health
Soil Health consists of five principles which are:
1. Keep it covered.
2. Minimize soil disturbance.
3. Maximize plant diversity.
4. Keep plants growing throughout the year to feed and protect the soil.
5. Livestock integration to promote nutrient cycling.
What is a Conservation Plan?
1. A Conservation Plan outlines a system of agricultural practices that enhance crop production, while improving water quality, air quality, energy efficiency and wildlife habitat.  Some recommended Conservation Practices include: Diversified Rotation, Cover Crops, Reduced Tillage, Mulching, Nutrient Management, Prescribed Grazing, and Integrated Pest Management.
2. It saves energy by using less intensive tillage.
3. It saves water and increases drought tolerance by improving a soils water holding capacity and infiltration rate.
4. It reduces disease and pest problems.
5. It improves sustainability for farms and ranches.
6. It provides Environmental, Economic, and Social benefits.