Extension Locations
Extension has eight offices statewide as well as the Sea Grant office at UConn's Avery Point Campus and administrative offices at the Storrs Campus. In addition, Extension programs are held at the Bartlett Arboretum in Stamford and the 4-H Education Center at Auerfarm in Bloomfield.
Extension locations map 2019 towns only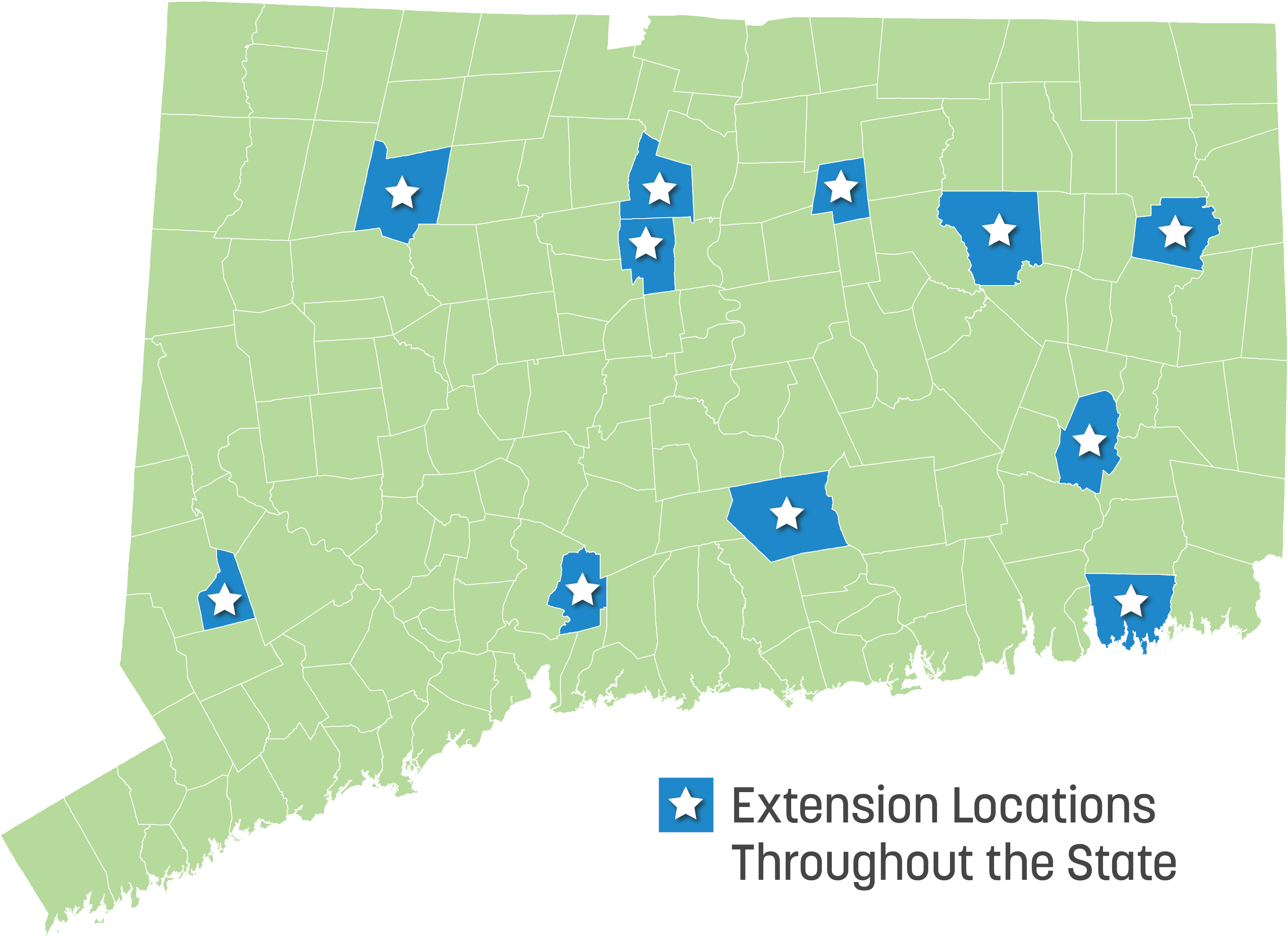 Why Extension?
UConn Extension is on a collaborative journey. We work together with families, students, communities, businesses, farmers, and statewide partners. We educate. We bring together diverse groups to help solve problems. Join us.
Administrative Offices and Contact
Our administrative offices are located on the UConn campus in Storrs. You can contact us at extension@uconn.edu for more information.